After my
blog vomit
last month, one question has been answered.
*What date will Michael be defending his dissertation?
Well, he DEFENDED April 17th. Yep, words can't really describe what an accomplishment this is for him and our family, so I'll leave it at two: PRAISE GOD! Not in the sarcastic way people say when their order finally arrives or the light finally turns green on their morning commute, but I mean it. To Him be the glory!
After too many weekends of one parent playing with Owen while the other catches up on chores/work/rest, this weekend was family weekend. We all did everything together, but my favorite part was watching the boys fly a kite at the park. Here they are.
Parenting tip: low altitude kite flying is a great way to wear your child out...but I caution you that overuse will lead to a dramatic breakdown before you return to the car...leading to weeping and gnashing of teeth (and that may be you, not your child). Use at your own risk.
As for the other questions, all in due time.
Speaking of due time...
What a difference 9 months makes! And look, I'm not the only one getting bigger! Why do we make these faces? IDK. Oh wait, yes I do...it's easier than getting Owen to smile a real smile.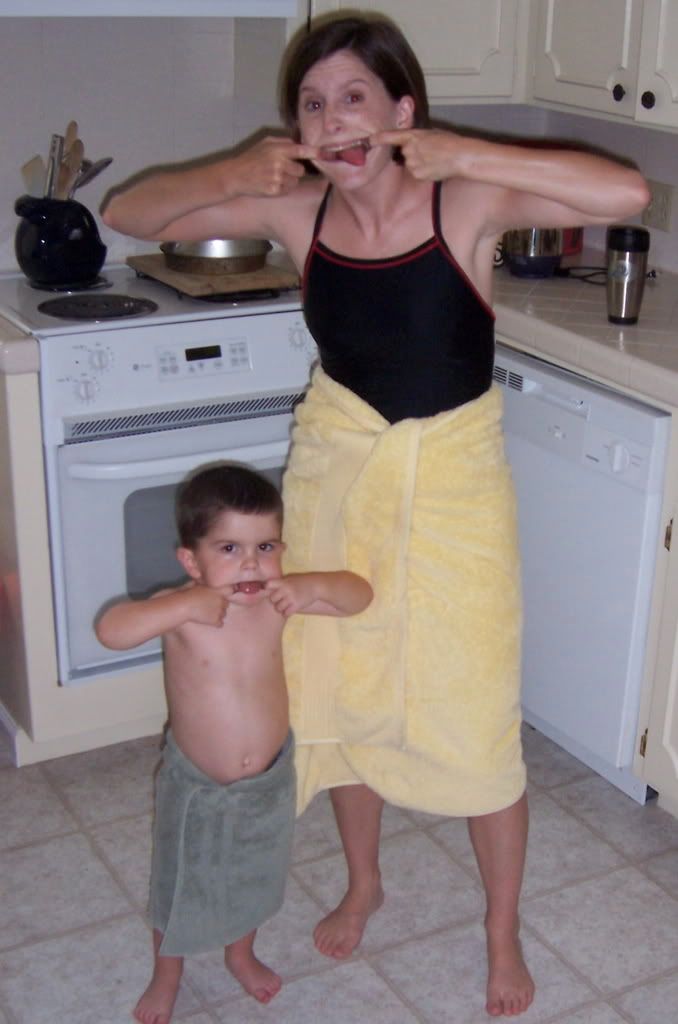 Us last July.